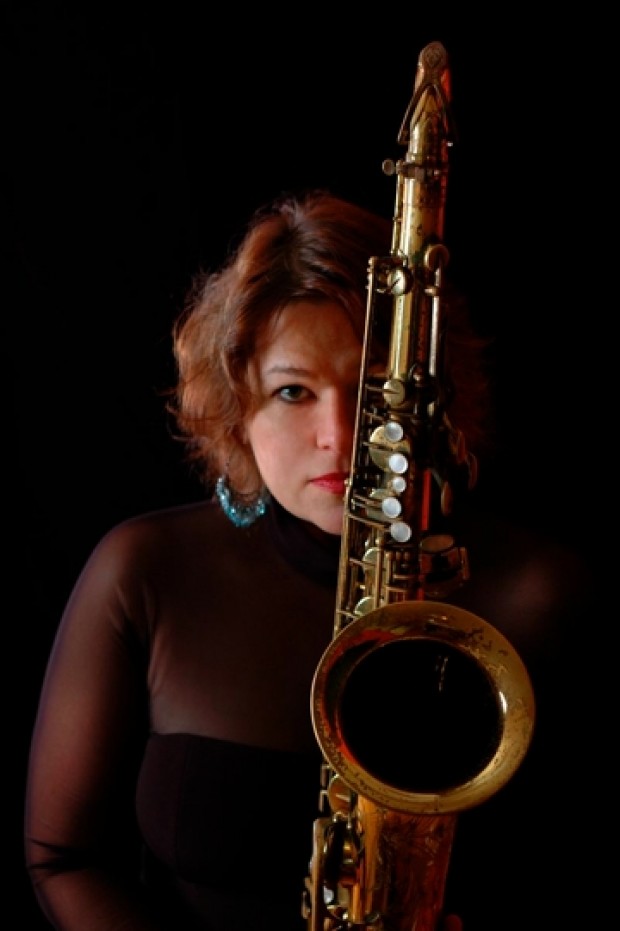 JULI WOOD plays alto, tenor, and baritone saxophones, and she loves to sing. She has performed with jazz veterans including Melvin Rhyne, Earma Thompson, Jodie Christian, Ira Sullivan, and Barry Harris.  She has entertained around the world at jazz festivals and clubs from the cold countries of Sweden, Finland, and Denmark to the warmth of Spain and Greece. She has played extensively throughout the Midwest and has led her own groups at Andy's, Green Mill, Pete Miller's, and Katerina's. Juli has been featured with the all woman jazz band, SHE, and played with veteran jazz pianist, Jodie Christian at the Chicago Jazz Festival in 2010. The JAZZTIMES has described Juli as "a gutsy tenor and baritone saxophonist who also sings with the earthy gusto of an R&B diva filtered through a hard bop sensibility." With Juli on saxes, DAN DELORENZO on bass, and MIKE SCHLICK at the drums, the Trio will feature music by some of Chicago's great tenor players: Johnny Griffin, Eddie Harris, Clifford Jordan, and John Gilmore.
Video
Watch Juli Wood perform live with Kelly Brand at Katerina's in Chicago in 2011:
*Please note: Video samples do not necessarily represent HPJF lineup.
Website: http://www.juliwoodsax.com/home.html